>> Tuesday, March 18, 2014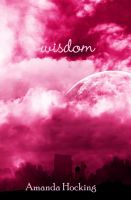 Wisdom - the fourth book in the My Blood Approves series...



For her eighteenth birthday, Alice Bonham takes a vacation to Australia only to have her trip cut short by an unexpected murder.



While Alice tries to understand what happened, she regrets some of the choices she's made, especially the more permanent ones.
About Amanda Hocking
Struggling author. Obsessive tweeter. John Hughes mourner. Unicorn enthusiast. Fag hag. Fraggin Aardvarks guitarist. Author of "My Blood Approves," a paranormal romance currently available on Amazon.com.
Price: $2.99 USD
First 10% Sample:
epub
|
mobi (Kindle)
|
lrf