>> Tuesday, March 11, 2014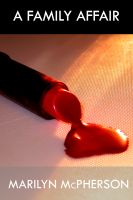 From the moment they first met, life would never be the same again. Despite their age difference, Ellen Jackson allowed herself to be swept into the rich and powerful life of Tom Bradley, the CEO and owner of Satinol Cosmetics. They believed nothing could come between them, but they were wrong.
About Marilyn McPherson
I live in Melbourne, Australia and have a full-time office job, but my real passion is writing. I write on the train to and from work most days in a notepad and type it up on the weekend. My email address is MarilynGMcPherson@gmail.com if you want to email me about any of my books. Thanks to everyone who has left a review.
Price: Free!
Download:
epub
|
mobi (Kindle)
|
pdf