>> Wednesday, April 2, 2014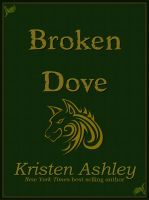 Far too young, Apollo Ulfr lost Ilsa, his wife, the love of is life and the mother of his two children. The grief of her loss does not settle in his soul, it solders to it. But when he discovers there is a parallel universe where his wife may have a twin, he feels there's hope and sets about bringing her to his world so he can have her back.

But Ilsa Ulfr of our world is married to the parallel un
Far too young, Apollo Ulfr lost Ilsa, his wife, the love of is life and the mother of his two children. The grief of her loss does not settle in his soul, it solders to it. But when he discovers there is a parallel universe where his wife may have a twin, he feels there's hope and sets about bringing her to his world so he can have her back.

But Ilsa Ulfr of our world is married to the parallel universe's twin, Pol, who is not a good man. Not in any way. She's on the run from him and the last thing she wants is to be transported to a fantastical world and be forced to take his side as his wife, even if he is not Pol. And Apollo finds the broken Ilsa nothing like his beloved, and further, wants nothing to do with her.

But darkness is looming and evil is amassing. Apollo must protect his land and keep his family safe, including the new Ilsa.
About Kristen Ashley
Kristen Ashley grew up in Brownsburg, Indiana but has lived in Denver, Colorado and the West Country of England. Thus she has been blessed to have friends and family around the globe. Her posse is loopy (to say the least) but loopy is good when you want to write.



Kristen was raised in a house with a large and multi-generational family. They lived on a very small farm in a small town in the heartland and existed amongst the strains of Glenn Miller, The Everly Brothers, REO Speedwagon and Whitesnake (and the wardrobes that matched).



Needless to say, growing up in a house full of music, clothes and love was a good way to grow up.



And as she keeps growing up, it keeps getting better.
Price: $3.99 USD
First 10% Sample:
epub
|
mobi (Kindle)
|
lrf