>> Sunday, March 16, 2014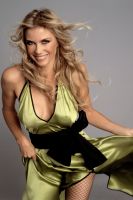 Daytime TV's first and only new hot e-zine: Weekly summary of soap opera's hottest news, stories, humour, gossip, blind items, fearless predictions, top stars/stories/couples/characters to watch, snark galore, review and analysis
INSIDE — SEXIEST WOMAN ALIVE 2014: BOLD AND BEAUTIFUL'S KATHERINE KELLY LANG! EXCLUSIVE INTERVIEW: SECRETS BEHIND HER KICK-ASS NEW BODY; WHICH EMMY CATEGORY IS SHE SUBMITTING IN; RONN MOSS'S REACTION TO BEING RECAST; SLUT SHAMING BROOKE; BILL VS. RIDGE, AND MORE! — Part One: Exclusive Interview With GH's Donna Mills! How Long Is She Visiting Port Chuck? Did She Like Soaps? Also: Why She Turned Down Y&R! — BLACK DAYS ROLE BEING CAST! — GH'S KIRSTEN STORMS BACK TO WORK! — INSIDE SEASON TWO OF HOUSE OF CARDS! Interview With Creator! Plus: Is HOUSE a Soap? — FORMER Y&R STAR, MONICA POTTER: HOW HER PARENTHOOD ROLE MADE HER A CONTENDER! PLUS: HER FRIENDSHIP WITH MICHAEL MUHNEY! — B&B Films In The Middle East! — PLUS: NEWS, UNCENSORED QUOTES, HUMOUR, SECOND OPINIONS, AND REVIEWS!
About Nelson Branco
Nelson Branco is a TV news producer at Canada's 24-hour news network, SUN NEWS NETWORK. He's also a Toronto freelance entertainment journalist, who regularly contributes to Hello! Canada, CTV National News Channel, The National Post, The Los Angeles Times' theenvelope.com, TV Guide USA, tvguide.com, Inside Entertainment, OUT, OK!, IN Magazine, Zoomer, Entertainment Tonight, etalk Daily, and fab magazine. For over five years, he spearheaded the soap coverage for TVGuide.ca's popular and controversial daytime-TV hub. In 2009, he appeared on the CW's Daytime Emmy Awards during the red carpet show as an expert.



After graduating from Ryerson University in 1997 with a Radio and Television Arts BA degree, he moved from Toronto to New York in 1998 to take on the roles as senior news editor at Soap Opera Update. Branco first freelanced for Soap Opera Weekly as an intern in 1994, and after leaving Soap Update to help create and launch Bauer Publishing's In Touch Weekly in 2003, the Winnipeg native continued to freelance occasionally for its sister publication, Soaps In Depth. In addition, Branco has successfully helped create and launch various magazines In Touch Weekly, Hello! Canada and Canada's first celebrity magazine, Weekly Scoop, where he served as its news and entertainment director. Branco was also a producer and an on-air expert on TVTropolis series, Planet Soap. Most recently, he helped launch The Marilyn Denis Show on CTV as its managing show writer.
Price: $2.49 USD
First 15% Sample:
epub
|
mobi (Kindle)
|
lrf