>> Tuesday, March 18, 2014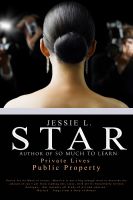 It's not easy to pretend you're in love for the sake of teenagers and housewives across the country, but top footballer Lucas Goodspeed and shy, romantic Isobel Saunders soon discover that convincing themselves that they're not in love might be even harder…
"You said you didn't know me," I said, my voice coming out a lot gruffer than I'd intended. "Lucas Goodspeed," I stuck out my hand and, after a moment's hesitation, she took it, her hand small and soft against my rough palm. "23 years old, Full Forward for the Coastal Crocs, and your new one true love." I tried to inject a bit of humour into the last bit, but to be honest, I think it just came out sounding morose.



She smiled slightly nevertheless and didn't pull away from me, instead choosing to follow my lead.



"Isobel Saunders, 21 years old, waitress at Crumbs Café, although since I didn't turn up this morning, I've probably been fired." She took a deep breath, glanced at Gary as if to convince herself there really was no other way, and finished all in a rush, "and your new one true love."



It's not easy to pretend you're in love for the sake of teenagers and housewives across the country, but top footballer Lucas Goodspeed and shy, romantic Isobel Saunders soon discover that convincing themselves that they're not in love might be even harder…



Please note this story contains some mature language and content.
About Jessie L. Star
Whilst digging through her childhood scribblings a few years ago, Jessie L Star (AKA star123) discovered a thrilling saga by her six year old self entitled 'Jessie has Lost her Sock'. This sweeping epic spanned all four corners of her childhood house in outback South Australia as the sock was hunted down (spoiler, it was in Jessie's bed all along). Many years later and the urge to write is still going strong, although lost socks have thankfully been replaced with a raft of characters destined to snark and banter at each other until, ultimately, falling in love.



Jessie studied Business at Uni where she primarily learnt that writing and talking were very much her thing and that dealing with numbers was very much not (although, honestly, what difference does a couple of zeroes in a spreadsheet make, really...?).



Jessie writes New Adult/College/Uni contemporary romance stories set in Australia and currently has five titles released:



So Much to Learn

Private Lives, Public Property

Lighthouse Charlie

Saving from Monkeys

The Do-Gooder



If you would like to get in touch with Jessie, she'd love for you to join her on her facebook page: facebook.com/jessielstar.
Price: $3.99 USD
First 20% Sample:
epub
|
mobi (Kindle)
|
lrf