>> Friday, March 7, 2014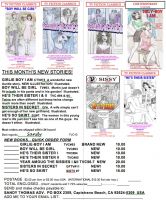 Current list of all Sandy Thomas Advertising publications printed and available through Sandy Thomas. If you would like any of these as an eBook please write to us at: sandythomasbooks @ gmail.com. (Remove the spaces around @ )

Or go to www.sthomasa.com for links.
Price: Free!
Download:
epub
|
mobi (Kindle)
|
pdf