>> Monday, May 12, 2014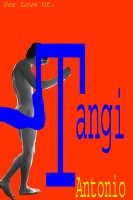 Colt's life was good. He was captain of the football team in high school, popular with his classmates, and adored by his family. The only thing missing was someone special to share it with. When he finally finds love, it comes as a surprise to him and everyone he knows. He ends up discovering new things about his family, friends, and even himself. Colt finds a strength and passion within that
Colt Asbury's life was good. He was captain of the football team in high school, popular with his classmates, and adored by his family. The only thing missing was someone special to share it with. But, between football and schoolwork he didn't really have much time to think about romance—no that wasn't exactly the whole truth. He had thought about it, and decided he wasn't ready to deal with the ramifications of being gay. But, sometimes things can bubble to the surface in unexpected ways. In just a few minutes Colt's whole world changes when he accidentally outs himself in front of his homeroom class over a new male student named Tangiers (Tangi) Reynolds. Suddenly he's the talk of the school, yet all he can think about is Tangi. He'd never felt anything like what he felt when he'd first laid eyes on auburn-haired, green-eyed Tangi.

Still, it's all too much for someone whose held so much in for so long and it takes its toll on Colt physically and emotionally. Confused and feeling broken down, he tries to find someone he can turn to, but discovers his best friend Mickey has turned against him. The rest of Colt's friends aren't even sure what to think about him anymore. His ex-football hero dad, whom he idolizes, and his ex-cheerleader mom are acting strangely too, and it turns out they've been hiding a closely guarded secret of their own. A secret shared by some of the parents of Colt's friends. It will take the help of his younger brother Neil and Tangi's sister Zen as well as allies in unexpected places to aid Colt in his time of greatest need. And then, there's still the homecoming dance to think about, a homophobic chaperone to deal with, and a mystery man named Cameron. Will Colt be able to navigate these once calm now troubled waters of his life? More importantly will he be able to embrace a life with Tangi? All he knows is that he'll give it his best shot for love of Tangi.
About Antonio
Antonio was called to write at various times in his life. When he was young, the writing consisted of plays and short stories. Then he explored the fine arts and literature, earning a bachelor's degree in the latter while minoring in art history. In his studies he was fascinated by and enjoyed analyzing characters, their personalities and motivations. To him it's always been the characters who make a story special. Once again writing has taken hold of him. In the past it was just an amusement, but now—for Antonio—writing is a passion to live, eat, and breathe.
Price: $5.99 USD
First 15% Sample:
epub
|
mobi (Kindle)
|
lrf