>> Tuesday, September 16, 2014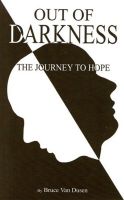 It is the authors intent that this book shed light on the fact that those with Mental Illness can become productive members of society. The strength of the human spirit is seen in stories like this every day. If you, or someone you love is ill I hope you can find the will and determination to stay the course, and not give up.
About Bruce Van Dusen
This award winning author knows full well the stigma and discrimination experienced by persons with mental illness and drug addiction. His personal story is a demonstration that anyone, no matter how ill, can recover and live meaningful lives. It is a story of a descent into the darkness of insanity and the journey back to the full light of hope and peace. It is his intention that his story will instill hope for those who are wandering in the darkness and to the people that love them and desire their return to the light of life.
Price:
$9.99

USD
First 15% Sample:
epub
|
mobi (Kindle)
|
lrf