>> Friday, March 7, 2014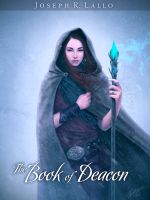 The tale of Myranda Celeste, a young woman orphaned by a century long war, and her chance discovery of a fallen soldier's priceless cargo. The find will change her life, sending her on an adventure of soldiers and rebels, wizards and warriors, and beasts both noble and monstrous. Each step will bring her closer to the truth of her potential, of the war, and of the fate of her world.
About Joseph Lallo
Joseph Lallo is a Computer Engineer, as well as editor and chief contributor to Brainlazy.com.
Price: Free!
Download:
epub
|
mobi (Kindle)
|
pdf