>> Thursday, March 6, 2014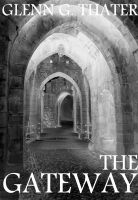 When mad sorcerers open a gateway to the pits of hell, releasing demons of darkest nightmare, only the intrepid knights of House Eotrus stand in their way. Claradon Eotrus recruits the mysterious knights Angle Theta and Gabriel Garn to stand with him against the growing darkness, a darkness from which only one will emerge.
THE HARBINGER OF DOOM SAGA



Book 1: Gateway to Nifleheim

Book 2: The Fallen Angle

Books 1 & 2 combined: Harbinger of Doom

Book 3: Knight Eternal

Book 4: Dwellers of the Deep

Book 5+ (forthcoming)



Hero and the Fiend (a novelette set in the Harbinger of Doom universe)



The Gateway (a novella length version of Gateway to Nifleheim)



The Harbinger of Doom saga centers around one Lord Angle Theta, an enigmatic warrior of unknown origins and mystical power. No mortal man is his match in battle. No sorcery can contain or confound him. No scholar or sage can outwit him. But for all his skills, he is but one of us; a man, a human, who shares our faults, our dreams, and our ambitions. He boldly strides across the land, fearless, peerless, and cloaked in mystery; all his will bent on righting such wrongs as he deems fit.



Until the day the Gateway opened and turned the world on its head. On that fateful day, Korrgonn came and washed away our dreams. And his outre' realms of chaos set their unholy mark upon our world and claimed it for their own.



Only Theta and his companions see the enemies aligning against us. Only they foresee our end coming -- the end of civilization, the end of the world of man. Only they can hope to turn the tide of madness and preserve all that we hold dear.



But no man, not even our greatest hero, can stand against the Lords of Chaos and the dark armies of Nifleheim at their command. Fiends that infiltrate unseen within our ranks, that tear down our temples and our traditions; that devour us from within, unseen, unknown, unheralded, and unopposed until the hour grows far too late.



Through the murk and mist that hangs before our eyes, one man only sees true. One man pierces the veil of magic that blinds us all and marks the world as it truly is, revealing secrets, secrets of Angle Theta, so horrifying as to shatter a man's mind and call into question the very nature of good and evil.
About Glenn G. Thater
For more than twenty-five years, Glenn G. Thater has written works of fiction and historical fiction focusing on the genres of epic fantasy and sword and sorcery. His published works of fiction include the first four volumes of the Harbinger of Doom saga - The Gateway, The Fallen Angle, Knight Eternal, Dwellers of the Deep (forthcoming), and the short story The Hero and the Fiend, which appears in the anthology Shameless Shorts.



Mr. Thater holds a bachelor's degree in Physics with concentrations in Astronomy and Religious Studies, and a master's degree in Civil Engineering, specializing in Structural Engineering. He has undertaken advanced graduate study in Classical Physics, Quantum Mechanics, Statistical Mechanics, and Astrophysics, and is a practicing licensed professional engineer specializing in multi-disciplinary alteration and remediation of buildings, and the forensic investigation of building failures and other disasters.



Mr. Thater has investigated failures and collapses of numerous structures around the United States and internationally. Since 1998, he has served on the American Society of Civil Engineers' Technical Council on Forensic Engineering (TCFE), is a member of that Council's Executive Committee, and is the past Chairman of TCFE's Committee on Practices to Reduce Failures. Mr. Thater is a LEED (Leadership in Energy and Environmental Design) Accredited Professional and has testified as an expert witness in the field of structural engineering before the Supreme Court of the State of New York.



Mr. Thater is an author of numerous scientific papers, magazine articles, engineering textbook chapters, and countless engineering reports. He has lectured across the United States and internationally on such topics as the World Trade Center collapses, bridge collapses, and on the construction and analysis of the dome of the United States Capital in Washington D.C.



Many of Mr. Thater's stories and story excerpts are posted on his official website http://www.glenngthater.com, where fans may leave comments and questions.

Price: Free!
Download:
epub
|
mobi (Kindle)
|
lrf