>> Tuesday, March 11, 2014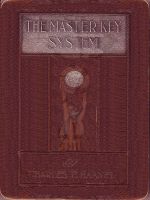 The Master Key System will teach you how to live a successful, rich, and balanced life.



Before there was Rhonda Byrne's "The Secret" or Napoleon Hill's "Think and Grow Rich," Charles Haanel created The Master Key System. This book is the foundation of every personal development guru's teachings.



We've faithfully recreated the book in it's original format.
Price: Free!
Download:
epub
|
mobi (Kindle)
|
pdf