>> Tuesday, March 11, 2014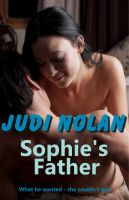 Grace Dennison has no choice but to seek help from Hayes McKinnon. But his help comes with strings...
Grace Dennison has no choice. Her adopted daughter needs a life-saving operation. And there is only one person who can afford it - the little girl's father.



Hayes McKinnon is not about to have a child who knows nothing about pushed into his life. But Grace seems determined the child is his. Or is she? There is a catch in the story that will complicate both their lives beyond imagining…
About Judi Nolan
I am a full time caregiver to the elderly, so writing time and freedom is a luxury. But I do try and keep my pen going (or keyboard) and adding to my collection of books. So look out for more books from me in the near future. I am married with two adult children and two gorgeous grandbabies who keep me on my toes! I hope you enjoy reading my stories as much as I enjoyed writing them.
Price: Free!
Download:
epub
|
mobi (Kindle)
|
pdf