>> Tuesday, March 11, 2014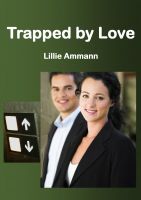 Lori Hammond is used to spending all day working closely with her boss Derek Anderson. Their relationship changes, however, when the two of them are trapped in an elevator.
About Lillie Ammann
Lillie always dreamed of writing someday—suffering a stroke made her realize that someday had arrived. As soon as she could, she sold the interior landscape business she had owned and operated for twenty years and started a new career as a freelance writer. She has published two novels, Stroke of Luck, a contemporary romance, and Dream or Destiny, a romantic mystery, and is working on her next book.



As a freelancer, she works with authors and publishers to prepare manuscripts for publication; writes and edits business documents; and helps families and individuals compile family histories and memoirs. She especially enjoys helping self-publishing authors navigate the publishing maze and likes to think of herself as a book midwife.



Lillie, who is widowed, lives in San Antonio, Texas.
Price: Free!
Download:
epub
|
mobi (Kindle)
|
pdf