>> Wednesday, November 26, 2014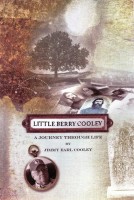 This book deals with the life of Little Berry Cooley from the death of his first wife Milly Ann Arrington, in Mississippi through his second marriage to Lovenia Arrington, Milly's niece, and their lives in Texas and Louisiana until his death in 1903. It also deals with maternal research of my Cooley family.
LB was a farmer, born in Wayne County Mississippi, a slave owner who fought in the Civil War, moved his family to Texas for a few years with his brothers; Ira and Middleton and eventually ended up around Long Acre in Beauregard Parish Louisiana which was a part of Old Imperial Calcasieu Parish in 1880. Little Berry was the grandson of John Cooley. John fought in the Revolutionary War and LB in the War Between the States. John for South Carolina and LB for Mississippi. LB was born in 1821, married Milly Arrington and later her niece Lovenia Arrington. LB's brother Ira and another brother Middleton both married Arrington women. This story contains real dates and history but narrative added to explain the details of everyday life and events surrounding the Cooley families. Their land and homes in Mississippi were left in bad shape after the CW and land opened up in Texas so the three brothers with their families and many Arrington kin followed the popular saying "Gone to Texas". All were in Texas by the 1870 US census but in Louisiana by 1880 census. Reports say that in this new land, they were always considered "newcomers", robbed and mistreated. So the adventure from MS to LA was quite a journey for the group, with LB's mysterious friend, Rachele Abigaile, traveling right along; both helping and interfering much of the time. They finally settled in SW LA and most all of the present day Cooley's come from these three brother's families. I am a "Double Cooley" as both my father and mother come from children of William Cooley, Little Berry's father.
About Jimmy Earl Cooley
Jimmy Earl Cooley, born February 21, 1936 in Ludington, Louisiana, graduated from DeRidder High School, graduated from ULL Lafayette, Worked for NASA/GSFC, Greenbelt, Maryland, retired 1992, now living in Beauregard Parish, Louisiana with wife Carollyn and dog Chance.
First 15% Sample:
epub
mobi (Kindle)
lrf